Mechanical engineering is an engineering branch that combines engineering physics and mathematics principles with materials science to design, analyze, manufacture, and maintain mechanical systems. It is one of the oldest and broadest of the engineering branches. The Discipline of Mechanical Engineering effectively connects teaching of engineering education to active research in different areas. The department has the most modern infrastructure to undertake high-end teaching, research and developmental activities in its laboratories.
We aim to provide our students with a perfect blend of intellectual and practical experiences that helps them to serve our society and address a variety of needs. With a solid grounding in the principles and practice of mechanical engineering, our undergraduates are ready to engage in ethical approaches to engineering, with concern for society and the environment. Mechanical engineers play key roles in a wide range of industries including automotive, aerospace, biotechnology, computers, electronics, micro electromechanical systems, energy conversion, robotics and automation, and manufacturing. 
Our vision is to be regionally, nationally and internationally recognized in providing mechanical engineering education, leading to well qualified engineers who are innovative, immediate contributors to their profession and successful in advanced studies.
Our mission is to build a strong foundation in Mechanical Engineering and allied areas, To mold the young dynamic potential minds to emerge as full-fledged future professionals, encourage them for finding solutions to real engineering world problems, provide them a platform for professional development and lifelong learning along with awareness of social responsibilities.
Eligibility Criteria:
A candidate must have passed class-12 (10+2) exam with at least 45% marks (40% marks in case of SC/ ST/ Non Creamy Layer OBC / Non Creamy Layer MBC/ PWD category of Rajasthan State) from Board of Secondary Education Rajasthan (BSER), Ajmer /CBSE/NIOS/any other recognized board.
 A candidate must have passed Polytechnic Diploma/ B.Sc. Degree Holders from The Board of Technical Education Rajasthan / Recognized University.
Examination Scheme:- Semester Wise
Intake: 60 Seats
Duration: 4 year. 
Admission Process: Through Reap (B.Tech 1st Year) and Leep (B.Tech 2nd Year)
Job Opportunities:  Automation has impacted most industries; hence, Mechanical Engineering has become one of the most favoured branches of engineering in recent times. Mechanical engineers in India are in high demand due to the rapid industrialisation of the nation. Job prospects for skilled mechanical engineers are limitless in India and abroad. 
Students are actively recruited by private and public sectors in various industries. Gone are the days when Mechanical Engineers were restricted to manufacturing units. Now with additional qualifications, they can hold senior positions in managerial and administrative fields.
Some of the job roles available to mechanical engineers include but not limited to:
Senior/ Junior Engineer in Government Agencies

Production Engineer

Service and Maintenance Engineer 

Design Engineer

Robotics Engineer

Biomechanical Engineer 

Automobile Engineer

Professor/ Researcher
Scope:-Mechanical engineering is the application of the principles and problem-solving techniques of engineering from design to manufacturing to the marketplace for any object. Mechanical engineers analyze their work using the principles of motion, energy, and force, ensuring that models function safely, efficiently, and reliably, all at a competitive cost.
Scopes of Mechanical Engineering in India
Aerospace industry:

Aerospace is one of the developing industries of all time. The civil aviation market has seen a more significant increase, and due to the constant supply of different aircraft, commercial and defence included. As a Mechanical engineer the research scope is wide from material analyser to maintenance engineer including design, production, service, installation and others. 

Automotive industries:

The automotive industry is booming in India. Mechanical engineers usually have a lot of scope in this field as it involves a lot of designing parts and machinery. Automobile Industry is a humongous sector and one of the essential products in every human's life. The automobile industry keeps on changing drastically, every day as new technology arrives and therefore one who did mechanical engineering has to keep themselves updated with the current situation. 

Defence:

Engineers, have a more significant advantage in defence as a lot of machinery is used by defence forces. The Indian army recruits engineers based on exams conducted to test their technical abilities in this field. Designing and building prototypes is a requirement in defence, and the mechanical engineers fulfil that. They are the backbone of this industry.

Rail industry:

Different aspects of the rail industry are Motive power availability, Rolling stock management, Traffic restoration in case of accidents, Production units like locomotives and coaches, Repair and manufacturing, Crew management. These are the aspects where a mechanical engineer can work. Mechanical engineers also head the locomotive business here which has a broader work range. Mechanical engineers lead workshops in the Rail industry.

Thermal plants:

Power industries are considered to be the most significant contributor to the economic development and industrialization in India. There are new powers generating stations that are being installed all across the country to meet the energy demands. This particular industry has significant importance in the present scenario and will continue to play an essential role in power development for the years to come. 

Steel plants:

India stood as the third-largest steel producer. The demand for steel never goes down. It is mainly due to the availability of the raw material. The raw materials required to produce steel is available domestically in high numbers. It has been continuously growing as steel products are used in every other industry right from making rockets to mending tools. Due to its vast scope, mechanical engineers can option for this industry. The job role varies depending on what the requirement is. It can be in production or the maintenance section of the manufacturing unit.

 

Robotics industry:

Robotics is the current technological innovation in which many of the industries are investing a lot of time and resources. This industry needs mechanical engineers to work on various automation tasks. Engineers alone can find cost-effective and time-saving methods to get jobs done. The industry expects them to contribute in terms of logistics and assignments in automated assembly plants. 
Other than this, mechanical engineers also have a scope in the government sector and research and development field. The range for mechanical engineers is not limited as the world moving to a much automated and advanced lifestyle. The challenge, however, lies in the level of skills that the industry is expecting of the engineers. To be on the top, they must keep themselves updated on the latest trends and advancements and do their best in contributing to what is called "greater good". With advancements in technology, industries now demand incredibly skilled and talented engineers. 
Labourites: Practical knowledge will always triumph over theoretical knowledge. Mechanical engineers must also focus on the practical aspect of this course, keeping in mind the theory of this course.
Laboratories are extensively modern to the scope of basic learning and setups are so developed that students can realize cases of their interest and implement experiments which are beyond curriculum. Some of Laboratories are-
Basic Mechanical Engineering Lab

: – To understand the proper tools and equipments, specification and selection of particular tool for a specified operation, Locate the functional part of equipments and tools for assembly and disassembly of machines.

Mechanical Workshop

: – It includes Carpentry Shop, Welding Shop, Fitting Shop, Machine Shop and Foundry Shop to understand various kind of works involve in Mechanical Engineering.

Material Testing Lab

: – To explore about the materials, their strength, reorganization, mechanical properties etc. by various machines like UTM, Torsion Testing, Spring Testing, Fatigue Testing and many more.

MATLAB Programming

: – It is a technical programming language with an emphasis on problem-solving skills. Students learn how to write clean, efficient, and well-documented programs while gaining an understanding of the many practical functions of MATLAB.

Fluid Mechanics Lab

: – To know about the behaviour of fluid. This lab verifies the theory of Fluid Mechanics via practical. It deals with the study of fluids under static and dynamic situations having measurement of Flow, Discharge, head loss, Boundary Layer etc.

Production Practice Lab

: – Laboratory provides exposure to students with the practice of manufacturing processes using different machines like Lath Machine, Drilling Machine, Milling Machine, Shaper Machine and other process.

Theory of Machines Lab

: – It relates the theory and practical to proper visualization of machines and their mechanism under static and dynamic conditions using different laws of Physics and Mathematics.

 Mechatronics Lab

: – To know the method of design, modelling & analysis of basic Electrical, Hydraulic & Pneumatic Systems which enable the students to understand the concept of Mechatronics.

Heat Transfer Lab

: – To provide the practicality and significance of different modes of heat transfer like Conduction, Convection and Radiations.

Computer Integrated Manufacturing System (CIMS) Lab

: – To understand programming and coding using different software for atomize and precise operations of machines. 

Vibration Lab

:- To provide the understanding of concepts of vibration with experimentation.

Thermal Engineering Lab

:- To know about the engines, their components and thermodynamic behaviour of components.

Finite Element Methods (FEM) Lab

:- To apply simulation software to analyse different types of problems like structural, thermal, fluid and multiphysics.

Industrial Engineering

: – To demonstrate the time and work study relations with man machine interaction, industrial control charts and quality control.

Metrology Lab

:- Provides the exposure of measurement devices which are most important work in design and production

3D Printing

:- To give a shape to design and concepts of students.
Activities:
One Day Webinar on "Advanced Technology in Automobile and E-Vehicles" on 05

th

June, 2021.

Expert Lecture on "Maintenance Engineering" on 06

th

Jan, 2021 .
MIT ME Students participated in Go Cart Racing Organized by RTU on 1

st

March, 2020. 

One Day Seminar on "Industrial Applications of CAD/CAM" on 18

th

  Feb, 2020.

Workshop on "MATLAB Application for Engineering" by Softcon India Pvt Ltd. on 11

th

Oct, 2019
Technorion Zonal Workshop on "Robotics" by Industrial Hub Technology in Association with IIT Bombay on 03

rd

  Oct, 2019

Shri Vishwakarma Jayanti Celebrated on 17

th

September, 2019

In-House Training Programme on "3d- Printing" Collaboration with SIAT, Kota from 2

nd

-15

th

July, 2019.

Two Days Workshop on "E- Kart Design and Development" 16

th

-17

th

March, 2019 in Collaboration with Oxymorea Technology Pvt Ltd and Association with MSME via

Industrial Hub Technology, Jaipur

.
Two Days Worshop on "Industrial Hydraulics and Control System" on 21st – 22nd Feb, 2018 In Association With Industrial Hub Technology, Jaipur.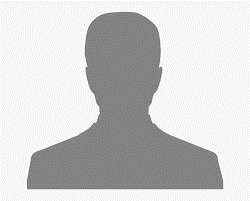 Name: BARKHA GUPTA
Designation: Head of Department
Qualification: B.E., M.Tech.(Honurs), Ph.D.(Pursuing)
Research Interest: Machine Design, Finite Element Methods, Mechanics of Solids, Biomechanics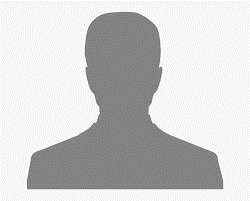 Name: NEELABH GUPTA
Designation: Asstt. Professor
Qualification: B.E., M.Tech., Ph.D.(Pursuing)
Research Interest: Production Technology, CIM, CNC Programming, Value Stream Mapping, Flexible Manufacturing System, Reliability & Maintenance Engineering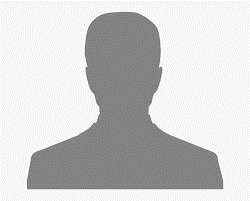 Name: ASHISH KHINCHI
Designation: Asstt. Professor
Qualification: B.Tech. M.Tech.
Research Interest: Vibration Engineering, FGM Structures, Thermal Effect, Bi-direction analysis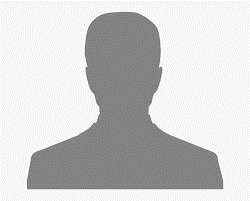 Name: HIMANSHU KHANDELWAL
Designation: Asstt. Professor
Qualification: B.Tech., M.Tech.(Pursuing)
Research Interest: Machine Design, Thermal Engineering, Fluid Mechanics, CFD Analysis, Robotic Arms, Renewable Energy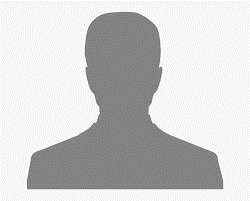 Name: JAGTAR SINGH
Designation: Asstt. Professor
Qualification: B.Tech., M.Tech.
Research Interest: Combustion and Energy Systems, Solar-Assisted Water-Splitting for H2 Generation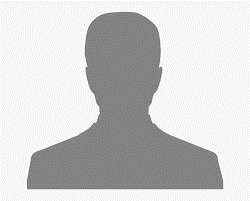 Name: HANUMAN KUSHWAH
Designation: Asstt. Professor
Qualification: B.Tech.
Research Interest: Automobile Engineering, AutoCAD, Non- Conventional Machining, Renewable Energy.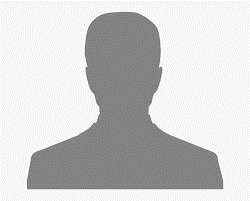 Name: HARISH KUMAR TALETIA
Designation: Asstt. Professor
Qualification: B.Tech.
Research Interest: Global supply networks and international manufacturing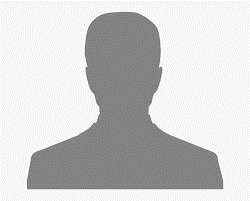 Name: SURESH KUMAR SUNDRAY
Designation: Asstt. Professor
Qualification: B.Tech.
Research Interest: Industrial sustainability, Flexibility in manufacturing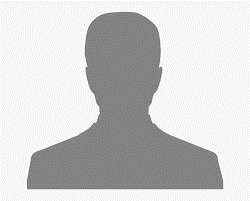 Name: ASHISH SHARMA
Designation: Asstt. Professor
Qualification: B.Tech.
Research Interest: Supply chain Technique, Rapid Prototyping