An Introduction to Electronic & Communication Department
Electronic & Communication Engineering is an Engineering subject concerned with the study, design and application of devices, apparatus, and systems which use electricity, electromagnetism, and power electronics. The Department of Electronic & Communication Engineering was established in the Year 2001 with a sanctioned strength of 60 students.
The Department has high-quality infrastructural facilities and is outfitted with full fledged laboratories such as Basic Electronic & Communication lab, CAD  lab- I and II, Power Electronics lab, Electronic Measurements lab, Electronic & Communication Engineering lab and Computer Based Power System Lab. The department also has audio visual facilities with projector setup for efficient teaching.
As a fraction of the syllabus, different types of Industrial Visits are arranged for students. 
The Department faculty is a combine of academic and industrial capability with extremely qualified and experienced Associate Professors and Assistant Professors.
The Department has 22 faculty members who are graduated from the best Universities/Colleges. The faculty members are constantly doing well in teaching and research. Faculty members often get awards and prizes for outstanding research contributions in their particular fields.
Our major aspire is to instruct understanding with inventive thoughts to the students in the teaching-learning procedure. In the teaching-learning procedure, the students are given assignments and are made to work out exercise questions to prepare themselves for the assessment.
Our pass out students have qualified many campus interviews and now working in both government and private sector companies.
Degrees Offered
Under-Graduate Programme – B.Tech. (Electronic & Communication Engineering).
Vision
The Department of Electrical Engineering aspires at conveying the high-tech knowledge and ability to the students and hence developing the students into the brilliant Electronic & Communication Engineers.
Mission
To offer the most excellent probable education facilities and to guide the students to turn into performing professionals in the global arena.
To convey the modern knowledge in the relevant field of Electronic & Communication Engineering.
To generate a favorable environment in which higher studies and research can increase and flourish.
To organize a cadre of Electronic & Communication Engineers to accommodate to the engineering development and financial expansion of the country.
To prepare students to look to confronts in the region of Electrical Engineering.
Eligibility: – The minimum eligibility criteria to pursue Electronic & Communication Engineering (B.Tech.) is class 12 pass in Physics, Chemistry and Mathematics subjects with at least 45% marks in aggregate from a recognized school or and B.Sc. second year (Mathematics).
Examination Scheme: – Semester wise
Duration of the Course: – Four Year
Admission: – REAP (Rajasthan Engineering Admission Process)/ CAM (Centralised Admission for M.Tech. in Digital Communication)/ LEEP (Lateral Entry in Engineering Program).
Activities: – The following activities are conducted in MIT Kota as shown below
In-House Training Programme on 3d- Printing Collaboration with SIAT, Kota from 2 July-15 July 2019)
Occasion of Guru Purnima on 16-07-2019
Induction Programme for First Year Students on 17 August 2019
"Degree Distribution Ceremony" on 19 August 2019
"Plantation" At MIT on 22 August 2019
International Seminar on "Soft Skills" on 30 August 2019
Seminar Conducted By "Red Hat Academy" on 3 September 2019
Radio City 91.1 Fm Had Organized an Activity for Finding The Samsung Young Innovators Contest on 18 September 2019
Shri Vishwakarma Jayanti Celebrated At MIT on 17 September 2019
"Dandiya Function" on 1 Oct 2019
Technorion Zonal Workshop on "Robotics" By Industrial Hub Technology in Association with IIT Bombay on 03 Oct 2019
Workshop on MATLAB by Softcon India Pvt. Ltd. on 11 Oct 2019
Three Days Entrepreneurship Awareness Camp on 14 Oct 2019
Pool Campus Placement Drive by Jaro Education on 17 & 18 October, 2019
Saras Dairy Plant Visit by R K Sansthan on 21 Oct 2019
"Constitution Day" on 26 Nov 2019
Rajasthan Innovation & Startup Expo ('Rise') Organized By Depart of It&C, Govt of Rajasthan At MNIT, Jaipur on 19 December 2019
Interactive Session for "Ms/Mrs. & Mr. Glamour Rajasthan 2020" on 30 Jan 2020
One Day Seminar on "Industrial Applications of Cad/Cam" on 18 Feb 2020
"Thar 2020" Organized By RTU, Kota Robotics Show on 1 March 2020
Sports & Cultural Week from 2 March to 6 March 2020
A Cheque Of Rs 2,50,000/- To Hon' Ble Collector Sh. Om Kasera Ji Against The Pandemic Situation Arising Due To Corona For Food And Other Neccessities Of Needy People On 25 March 2020
Live Launch Of "Artificial Intelligence & Data Science" on Tuesday, 30 June-2020
"Talk with Youth By Heroes of MIT" on 5 July 2020
Plantation on International Girl Children's Day, 12 Oct 2020
"Corona Jagruk Reilly Mask Distribution Program "Organized By The Joint Venture Of Modi Institute Of Technology, Kota And Municipal Corporation, Kota On 19 Oct 2020
"Dipawali Milan Samaraoh" on 12 Nov 2020
"Online Induction Program – 2020" on 5 Dec 2020
Go Cart Designed By MIT Students
Expert Lecture On "Maintenance Engineering" In Mechanical Department At MIT, Kota On 6 Jan 2021
"Pre Placement Talk" By Dr. Ruchika Dave of Reliable Soft Technologies Pvt Ltd at MIT, Kota on 29, January, 2021
Five Day Workshop on "Emerging Technology in Industrial Automation" From 1 Feb-5 Feb 2021
Six Days Workshop on "SELP" From 12 March-17 March 2021
Covid-19 Vaccination Camp Held on 10th April 2021
One Day Webinar on "Heart Rate Variability and Applications" on 11 May 2021
One Day Webinar on "AWS Cloud Services" on 22 May 2021
One Day Webinar on "Advanced Technology In Automobile And E-Vehicles" on 05 June 2021
One Day Online Webinar on "Project Management & Customer Support" on 19th June, 2021,
MIT Kota has organized a Live Yoga Class/Demo on International Yoga Day (21 June 2021).
Projects: – The students of Electrical Engineering Department have designed the following projects
Solar Panel generating a power output of1 Kilowatt.
GoKart.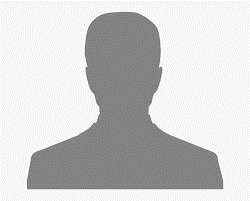 Name: JITENDRA KUMAR YADVENDRA
Designation: Head of Department
Qualification: B.Tech. M.Tech.
Research Interest: Order Reduction Methods for Optimization Techniques, Biomedical Instrumentation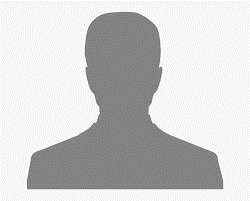 Name: PANKAJ JAIN
Designation: Assoc. Professor & I year Coordinator
Qualification: B.Tech. M.Tech.
Research Interest: Signal & System, Microwave Engineering and Electromagnetic Field Theory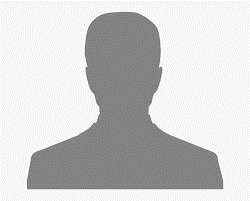 Name: KESARI SINGH ASOLIYA
Designation: Assoc. Professor
Qualification: B.E., M.Tech.
Research Interest: Advance Power Electronics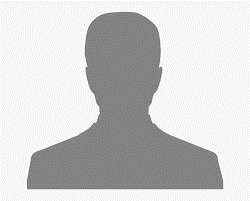 Name: GAURAV KAPOOR
Designation: Asstt. Professor
Research Interest: Artificial Intelligence Techniques Application in Power System Protection and Protection of Flexible AC Transmission System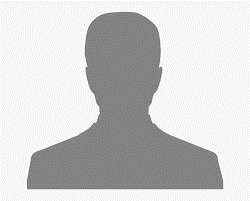 Name: ABHISHEK CHATTRI
Designation: Asstt. Professor
Qualification: B.Tech. M.Tech.
Research Interest: Industrial Automation, Lab VIEW, Microprocessor &   Microcontroller Design & Programming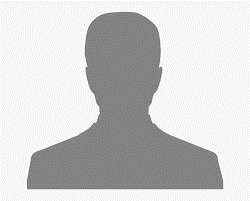 Name: MUKESH MENARIYA
Designation: Asstt. Professor
Qualification: B.Tech. M.Tech.
Research Interest: Power System, Circuit Analysis, Control System, Electrical Machines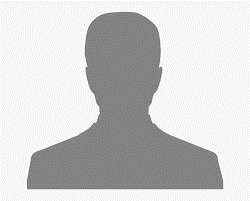 Name: PRATIK JAIN
Designation: Asstt. Professor
Qualification: B.Tech. M.Tech.
Research Interest: Power Systems, Control and Modeling, Automatic Control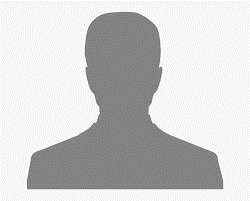 Name: MOHIT MATHUR
Designation: Asstt. Professor
Qualification: B.Tech. M.Tech.
Research Interest: Analog and Digital Electronics, Wireless Communications, Communication Theory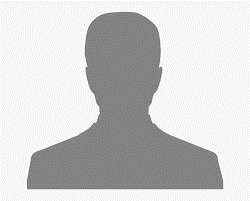 Name: MAHESH MEROTHA
Designation: Asstt. Professor
Qualification: B.Tech. M.Tech.
Research Interest: Machines and Drives, Robust and Optimal Control, Automatic Voltage Regulator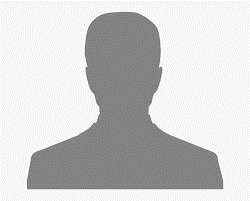 Name: GAYATRI SANADHYA
Designation: Asstt. Professor
Qualification: B.Tech. M.Tech.
Research Interest: Image Processing and Computer Vision, Simulation & Modeling, UWB Technology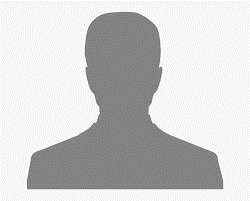 Name: SHIVANI KUMRA
Designation: Asstt. Professor
Qualification: B.Tech. M.Tech.
Research Interest: Advance Microprocessor, VLSI Architecture and Design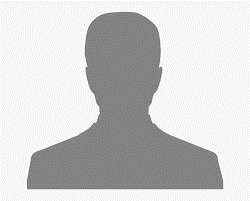 Name: SONALI SONI
Designation: Asstt. Professor
Qualification: B.Tech. M.Tech.
Research Interest: Analog Integrated Circuits, Communications ICs, 5G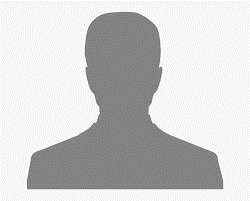 Name: ANKITA PATNI
Designation: Asstt. Professor
Qualification: B.Tech. M.Tech.
Research Interest: Interconnects and Electronic Packaging, Measurement Techniques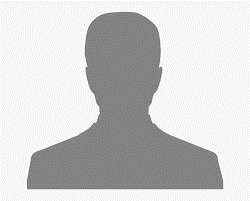 Name: DEEPAK SHARMA
Designation: Asstt. Professor
Qualification: B.Tech. M.Tech.
Research Interest: Multimedia and Congestion Control, Signal Processing for Communications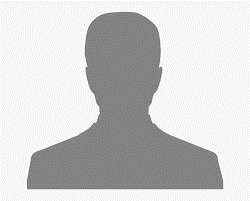 Name: SHAILAJA YOGESH KANAWADE
Designation: Asstt. Professor
Qualification: B.Tech. M.Tech.
Research Interest: Automatic Generation Control, Signal Processing for Communications, Robust and Optimal Control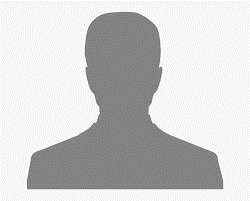 Name: NIKHIL SHARMA
Designation: Asstt. Professor
Qualification: B.Tech. M.Tech.
Research Interest: Renewable & their Interface to the Power System, Machines and Drives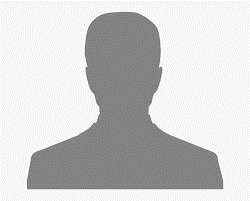 Name: RAVI GAHLOT
Designation: Asstt. Professor
Qualification: B.Tech. M.Tech.
Research Interest: Measurement Techniques, Neural Network Techniques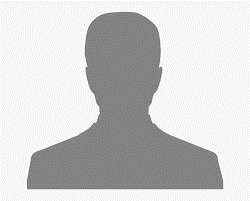 Name: SACHIN KUMAR SHRIVASTAVA
Designation: Asstt. Professor
Qualification: B.Tech. M.Tech.
Research Interest: Smart Grid, Power Systems, Simulation & Modeling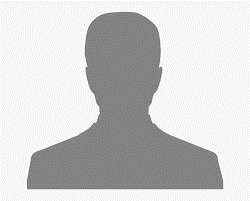 Name: CHAMAN AGARWAL
Designation: Asstt. Professor
Qualification: B.Tech.
Research Interest: Power Systems Analysis, Optimization and Control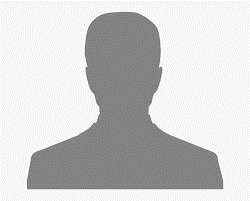 Name: PANKAJ NAMA
Designation: Asstt. Professor
Qualification: B.Tech.
Research Interest: Digital Circuits, Energy Harvesting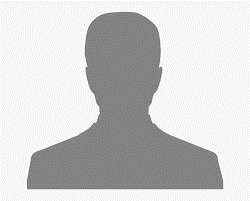 Name: AMIT TRIPATHI
Designation: Asstt. Professor
Qualification: B.Tech.
Research Interest: Power Electronics, Power Systems Analysis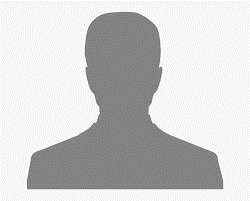 Name: MAYANK TIWARI
Designation: Asstt. Professor
Qualification: B.Tech.
Research Interest: Hardware DSP implementation, Sensing Systems
| | | | | |
| --- | --- | --- | --- | --- |
| FIRST NAME | MIDDLE NAME | LAST NAME | DESIGNATION | DEPARTMENT |
| JITENDRA | KUMAR | YADVENDRA | HEAD OF DEPARTMENT | ELECTRONICS & COMMUNICATION ENGG |
| PANKAJ | | PANKAJ JAIN | ASSOCIATE PROFESSOR & I YEAR COORDINATOR | ELECTRONICS & COMMUNICATION ENGG |
| KESARI | SINGH | ASOLIYA | ASSOCIATE PROFESSOR | ELECTRONICS & COMMUNICATION ENGG |
| GAURAV | | KAPOOR | ASST PROFESSOR | ELECTRONICS & COMMUNICATION ENGG |
| ABHISHEK | | CHATTRI | ASST PROFESSOR | ELECTRONICS & COMMUNICATION ENGG |
| MUKESH | | MENARIYA | ASST PROFESSOR | ELECTRONICS & COMMUNICATION ENGG |
| PRATIK | | JAIN | ASST PROFESSOR | ELECTRONICS & COMMUNICATION ENGG |
| MOHIT | | MATHUR | ASST PROFESSOR | ELECTRONICS & COMMUNICATION ENGG |
| MAHESH | | MEROTHA | ASST PROFESSOR | ELECTRONICS & COMMUNICATION ENGG |
| GAYATRI | | SANADHYA | ASST PROFESSOR | ELECTRONICS & COMMUNICATION ENGG |
| SHIVANI | | KUMRA | ASST PROFESSOR | ELECTRONICS & COMMUNICATION ENGG |
| SONALI | | SONI | ASST PROFESSOR | ELECTRONICS & COMMUNICATION ENGG |
| ANKITA | | PATNI | ASST PROFESSOR | ELECTRONICS & COMMUNICATION ENGG |
| DEEPAK | | SHARMA | ASST PROFESSOR | ELECTRONICS & COMMUNICATION ENGG |
| SHAILAJA | YOGESH | KANAWADE | ASST PROFESSOR | ELECTRONICS & COMMUNICATION ENGG |
| NIKHIL | | SHARMA | ASST PROFESSOR | ELECTRONICS & COMMUNICATION ENGG |
| RAVI | | GAHLOT | ASST PROFESSOR | ELECTRONICS & COMMUNICATION ENGG |
| SACHIN | KUMAR | SHRIVASTAVA | ASST PROFESSOR | ELECTRONICS & COMMUNICATION ENGG |
| CHAMAN | | AGARWAL | ASST PROFESSOR | ELECTRONICS & COMMUNICATION ENGG |
| PANKAJ | | NAMA | ASST PROFESSOR | ELECTRONICS & COMMUNICATION ENGG |
| AMIT | | TRIPATHI | ASST PROFESSOR | ELECTRONICS & COMMUNICATION ENGG |
| MAYANK | | TIWARI | ASST PROFESSOR | ELECTRONICS & COMMUNICATION ENGG |